Cutting a 1500s Cannon
What do you use to cut a 500 year-old cannon in half? The best blades money can buy.
Today we're cutting the breechblock of a cannon from the 1500s. This task has been handed to us by the INA, the Institute of Nautical Archaeology and John Vilas from Vilas Motor Works.
Vilas Motor Works
John started his company in 1982 in Bryan, Texas. While he started as a local engine rebuilder and machine shop, his company has since worked with NASA on some of their equipments for the international space station and a myriad of other projects.

At Vilas Motor Works, they offer engine rebuild services​, lathe and mill services and cylinder head services but they can basically tackle any rebuild project, restoration project or machine work.

For their newest challenge, the Institute of Nautical Archaeology brought John a cannon breech block from 1554 taken from a Spanish ship that sunk in the golf.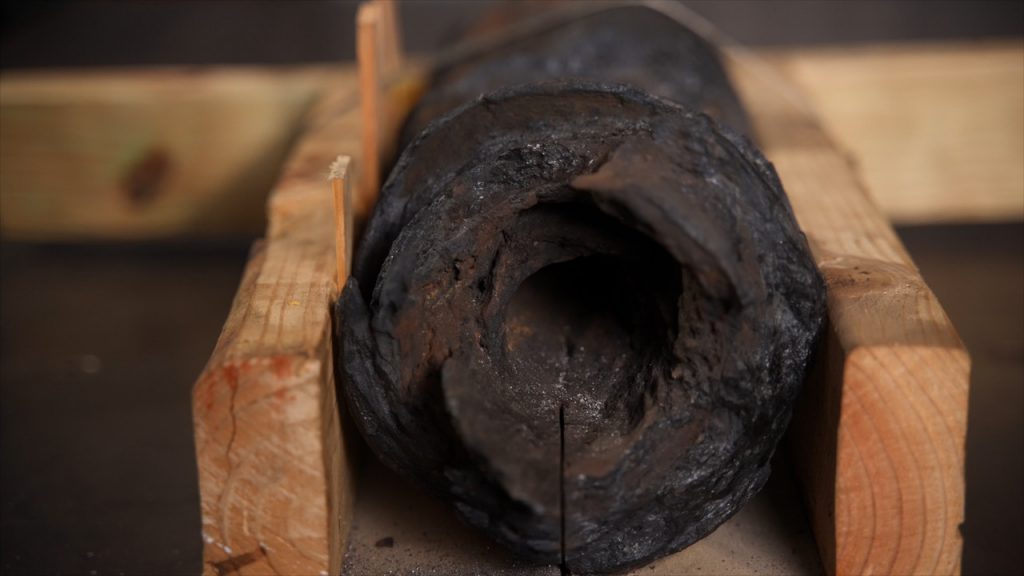 The Institute of Nautical Archaeology
The Institute of Nautical Archaeology (INA) is a non-profit, international research organization founded in 1972 by Dr. George F. Bass, who pioneered the science of archaeological excavation under water. The broad scope of what they do involves remote sensing, underwater excavation, digital recording, decompression diving, artifact conservation, scientific analysis, and lots and lots of research.
They brought this Spanish cannon to John for him to cut in half, hoping to run some test on the inside of it and learn how the barrel was constructed.
They'll run a magnetic particle inspection which will outline the details of each material used and show the method of construction.
To cut this piece of history, we asked our very own Austin to rise to this explosive challenge.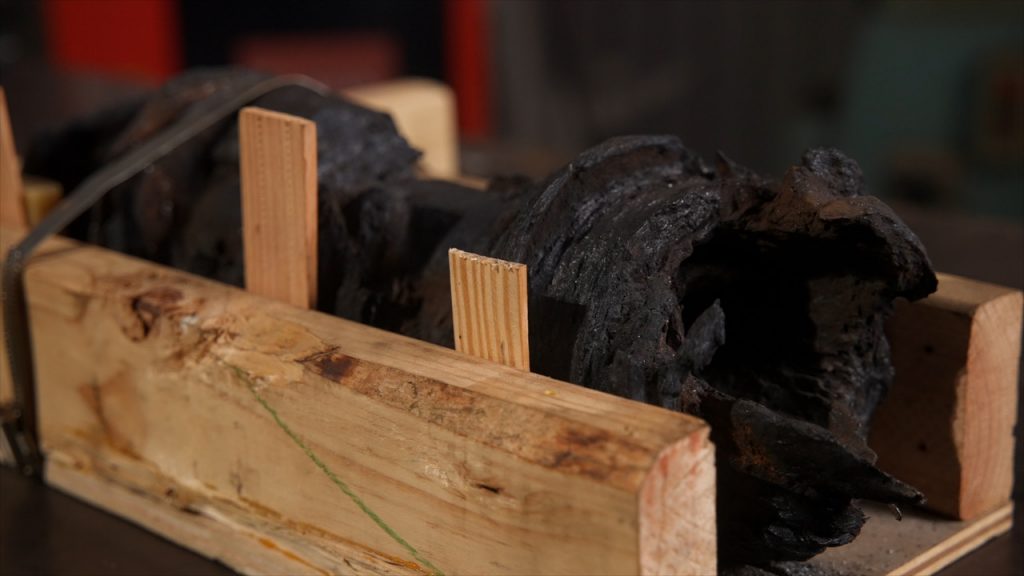 Cutting the Cannon with the Trajan VBS-2012 and the QSaw Q1002
Austin went for the Trajan VBS-2012, one of our favorite vertical bandsaw.
We typically use this bandsaw for heavy-duty productions and highly recommend it for metal cutting and wood working. We love it for its variable speed drive and the two-speed gearbox that gives you a wide range of blade speed settings. We find it super easy to use with its blade guard that adjusts easily by means of hand wheel and lock and the multi-tilting worktable that makes it possible to cut at almost any angle.
For the blade, he chose the QSaw Q1002 Carbide Triple Chip Blade.
This is one of those situations where we highly recommend a carbide blade over the bi-metal type just because of the hardness and the abrasiveness of the material to be cut.
The Q1002 is our go-to blade for the smoothest finishes and its known for its incredible cut quality and longevity. The triple chip design on the carbide edge really helps to machine rather than to burn or rub through such precious material. Thanks to his fence setup, Austin will be able to get a nice clean cut.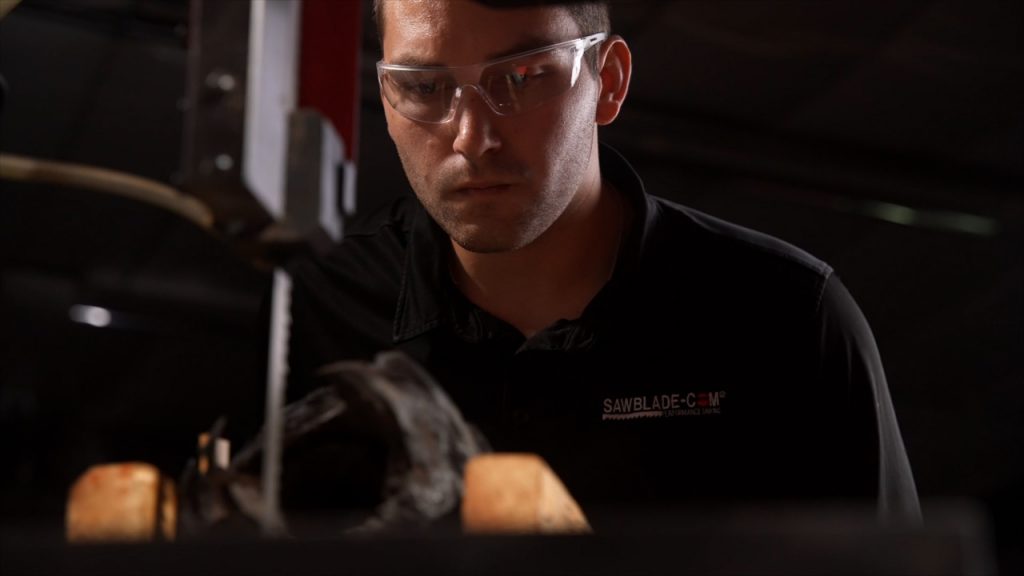 If you liked this video, click here to watch more of our customer stories or log on to sawblade.com to discover our wide range of sawing products!
For more videos from Sawblade.com: https://www.youtube.com/c/Sawblade/
Follow Sawblade.com on Facebook
Follow Sawblade.com on Instagram
Follow Sawblade.com on Twitter