The Qsaw Q1002 Rugged Tooth™ Triple Chip Carbide Band Saw Blade
---
For all of you working in the aerospace industry, steel service centers or any high production cutting environment, Sawblade.com is proud to announce the Qsaw Q1002 Rugged Tooth™ Triple Chip Carbide Band Saw Blade, a new standard for tough applications.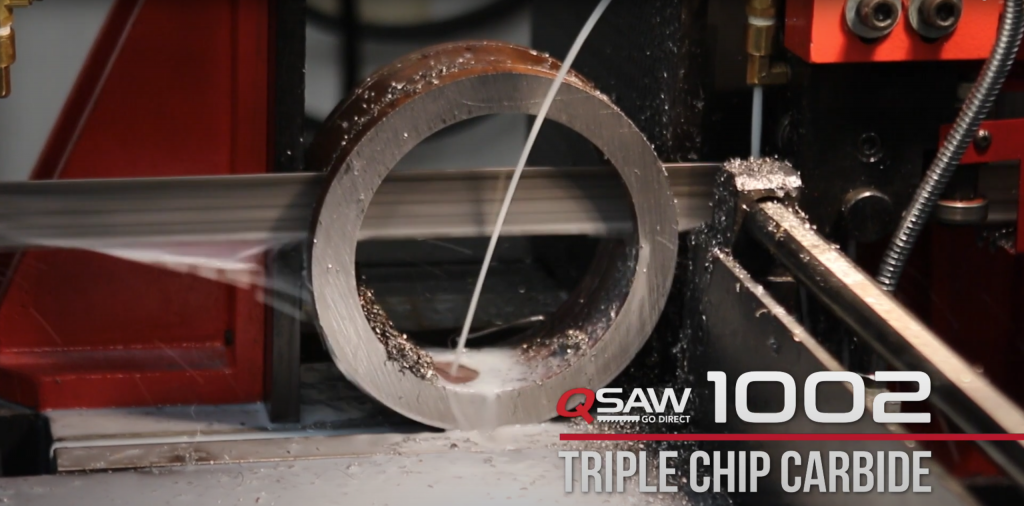 The Qsaw Q1002 Rugged Tooth™ Triple Chip Carbide Band Saw Blade is a durable and reliable cutting solution for a variety of materials. This blade is designed with triple chip teeth, made from high-quality carbide material, which helps to provide a smoother cut, longer life, and improved overall performance.
The Q1002 is a great choice for cutting a range of materials, including high nickel alloys, titanium, aluminum, inconel, composites, and steels.
The blade's triple chip teeth provide an aggressive cutting action, reducing heat build-up and extending blade life. The blade's design also helps to reduce cutting noise and vibration, making it a comfortable and easy-to-use option for your band saw.
---
""For hardworking, uncompromised performance, trust in the rugged tooth Q1002 Triple Chip Carbide Band Saw Blade to rise up to the challenge"
---
Product Details
| | |
| --- | --- |
| Width | 1/2″ to 2-5/8″ |
| Thickness | .035 to .062 |
| Tooth Pitch | 1.4 to 3/4 |
| Backing | Steel |
| Material | Micro-Grained Carbide |
| Applications | High Nickel Alloy, Titanium, Aluminum, Inconel, Composite, Steel |
Rugged and Durable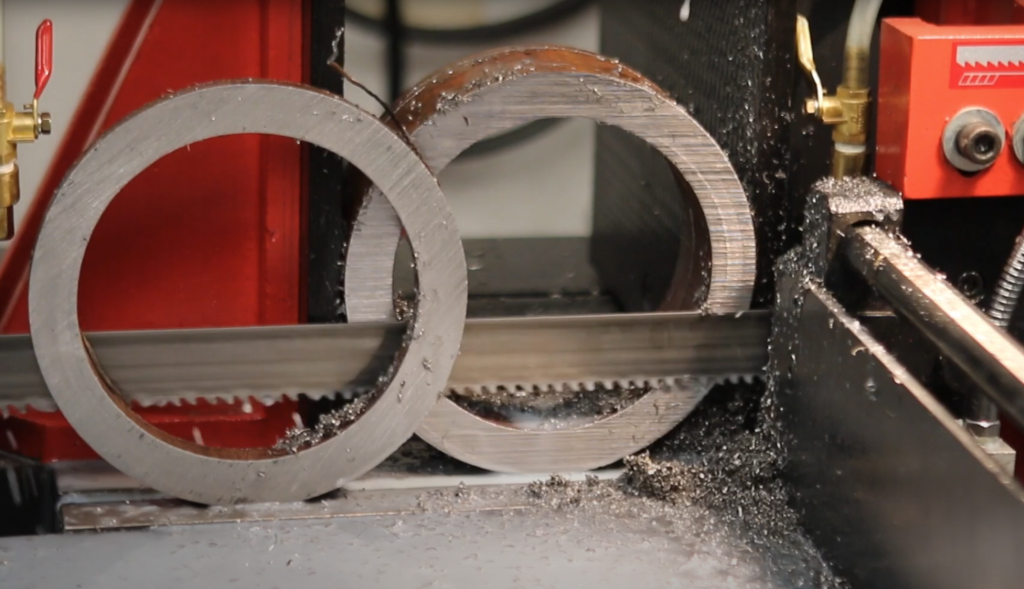 In addition to its cutting performance, the Q1002 is built to withstand tough conditions and last longer. The blade is designed to be rugged and durable, with a strong, heat-treated backing and specially designed carbide teeth that are resistant to breakage and wear. Whether you're using it for industrial or personal projects, you can count on the Q1002 to provide reliable and consistent cuts every time.
Versatile and Efficient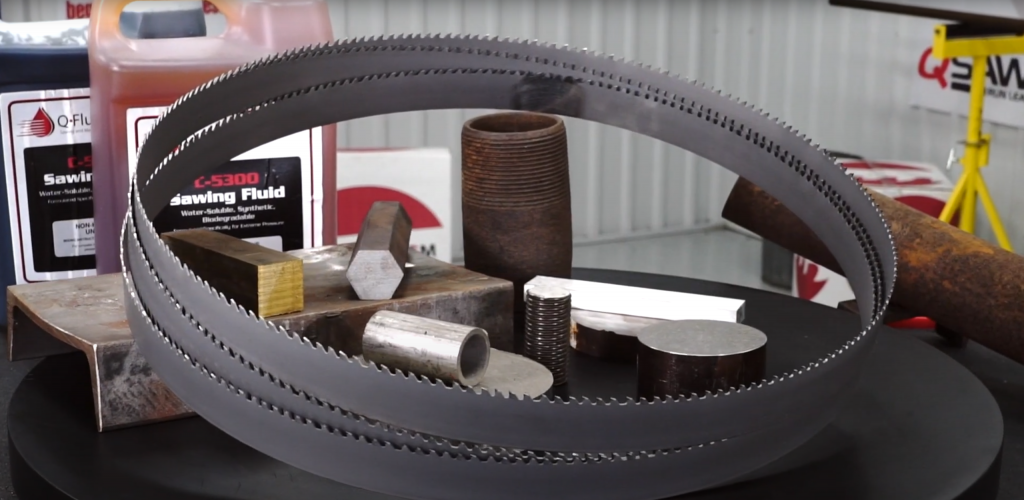 The Qsaw Q1002 Rugged Tooth™ Triple Chip Carbide Band Saw Blade is a versatile and efficient cutting solution that can help you tackle a variety of projects with ease. With its high-quality carbide teeth, durable construction, and reliable performance, it's a great choice for any metalworking professional. Whether you're looking for a new blade for your band saw or simply want to upgrade your cutting setup, the Q1002 is a top-quality choice that you can count on.
---