How to Properly Cut I-Beam with Chuckee
---
In this Tech Tips video, ChuckE2009 demonstrates how to properly cut I-Beam with a bandsaw. During the cutting process Chuckee is using a Trajan 125 bandsaw from sawblade.com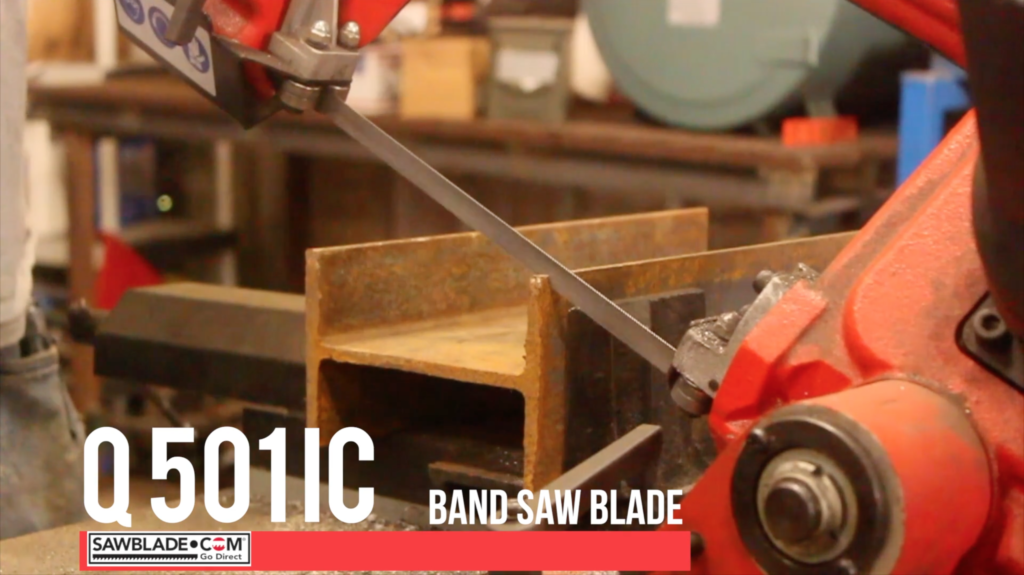 There are several ways to cut I-Beam. It might seem tempting to cut it vertically but that could lead to the upper section vibrating and twisting. Additionally, most band saws will not be tall enough and this method will be harder on your saw. Instead, Chuckee suggests to place it horizontally to achieve a secure, stable and smooth cut.
The Trajan 125
This portable Trajan 125 band saw can easily be carried to your work-site. At Trajan, we understand how essential it is for metal sawing shops to take on a variety of jobs. No one should be forced to sacrifice efficiency for size. That's why we designed the Trajan 125 band saw to meet the needs of operators while they're on the go. It may be small, but this cutting machine makes quick work of a variety of applications regardless of where you use it. This bandsaw is great for cutting a variety of materials including I-Beam.
Easy to carry to and from the work-site, the Trajan 125 band saw is designed with an arch-blocking device for operator convenience. This feature makes the 125 band saw easy for operators to handle. Its compact design and strong, but lightweight build means operators can go mobile without compromising precise cutting capabilities. This saw offers powerful potential in a small package, ensuring operators don't have to compromise on quality in order to achieve rapid, accurate cuts. Whether operators are in the workhouse or on site, the Trajan 125 is an effective, hardworking saw.

For more instructional videos and tech tips go check out the hundreds of Tech Tips Videos on Sawblade.tv!
Sawblade.com is excelling in customer care and support. 95% of orders made ship out on the same day.