Freud SBOX8 Box Joint Cutter Set
---
In this video, Jordan from Sawblade.com discusses the benefits of Freud's SBOX8 Box Joint Cutter Set.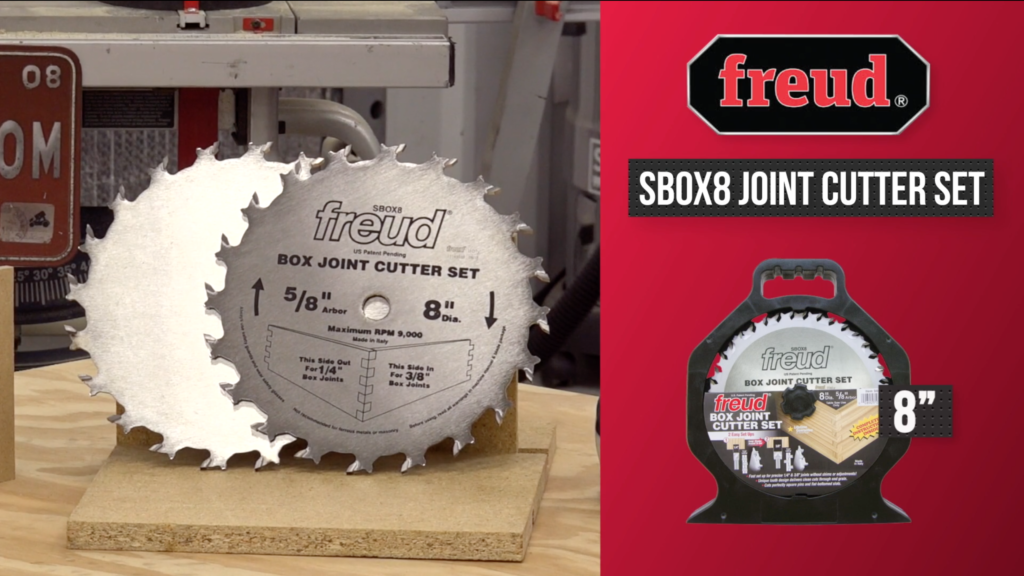 The SBOX8 produces precise joints quick and clean the first time in soft or hard wood without the need for a dado set or a saw blade.
It features Freud's TiCo Hi-density Crosscutting Carbide Blend for ultimate cuts and is coated with a silver ice coating that resists pitch build up, heat and corrosion up to 2x longer than standard polished blades. The box set also comes with Freud's anti-kickback design to prevent overfeeding of material.
The SBOX8 comes with instructions for building a box joint jig and making box joints and is for users who need standard increments of ¼ inch and 3/8 of an inch joints.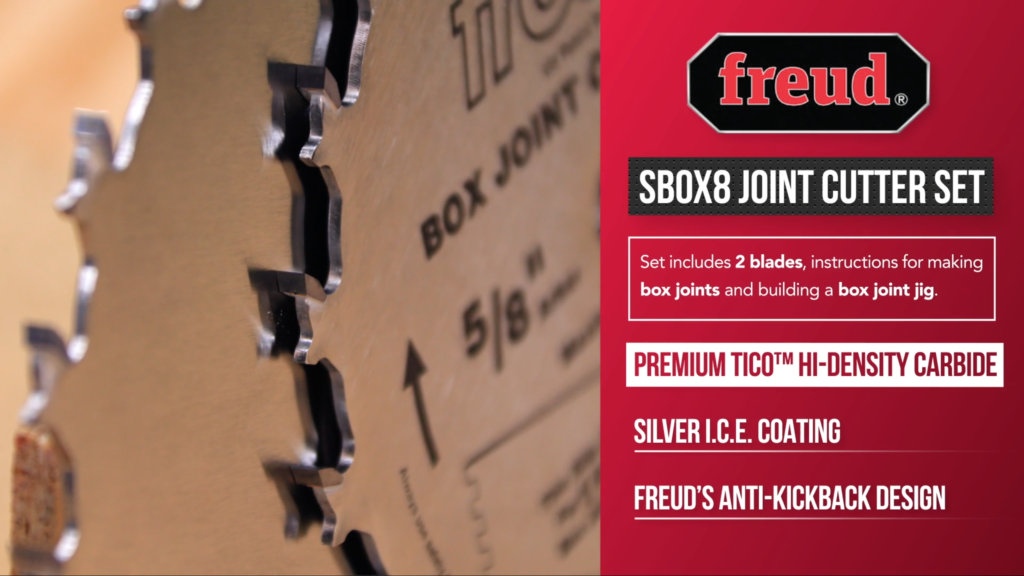 Additional features
8″ Box Joint Set
Ideal For: Making box joint construction easy
To create a perfectly square, flat-bottom box joints, on a table saw without using a dado set or saw blade.
Set includes 2 blades, instructions for making box joints and building a box joint jig.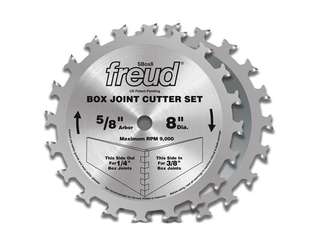 | | |
| --- | --- |
| Blade Diameter | 8 in |
| Blade Type | Specialty Blades |
| Brand | Freud |
| Material to Cut | Dado |
| Arbor Diameter | 0.625 in |
| Max RPM | 6000 |
| Number of Teeth | 20 |
| Tooth Type | Carbide |
Sawblade.com carries an extensive inventory of Freud products as well as a wide range of high quality sawing products.

And remember to log on to sawblade.com for all your sawing needs from band saw blades, circular blades, coolant to replacement parts.