Let's go see Austin Zimmerman at Houston Metal Sawing and learn how they cut 4130 Chromoly Tubing.
What is Chromoly?
Chromoly is derived from the words "chromium" and "molybdenum," two of its primary alloying elements. Renowned for its strength and abrasion resistance, chromoly retains a unique characteristic of being easily machinable.
This has made it a preferred material for various industries, from the oil and gas sector to nuclear energy and fossil fuel power stations. However, chromoly's versatile nature makes it suitable for a myriad of applications across different fields.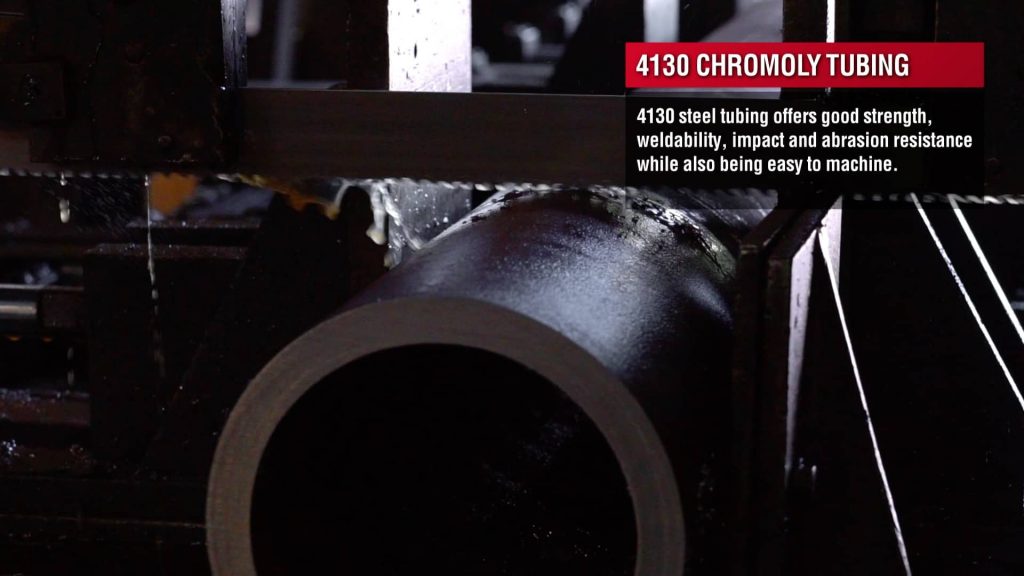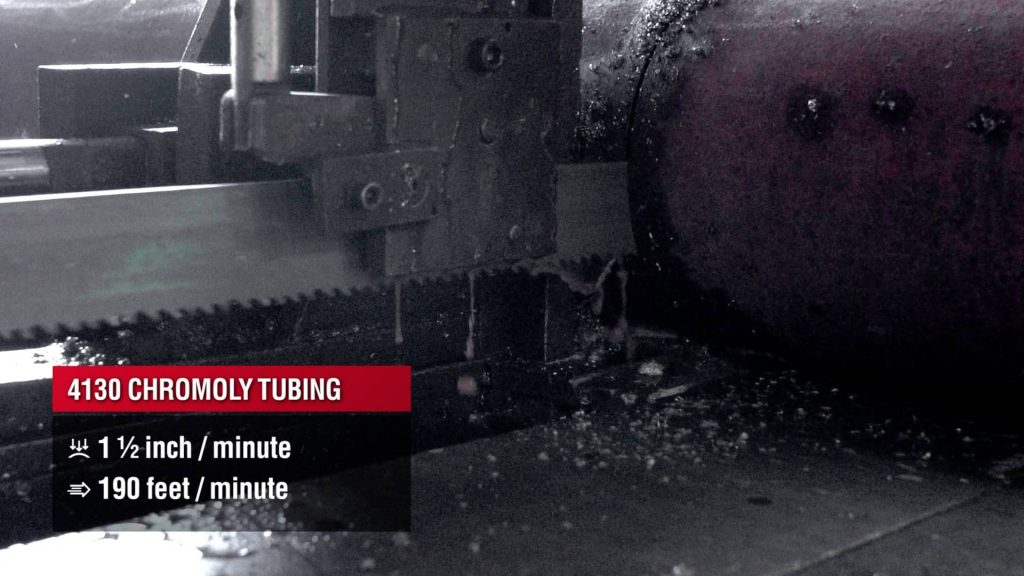 The Qsaw Q601 VTH Plus M42 blade
The QSaw Q601 VTH Plus M42 blade is not just any blade – it's an innovation designed for high-performance cutting. This blade is optimal for cutting hard steels, especially in high-production settings, but it's versatility shines as it's also suitable for structural steel. All types of band saws can accommodate this blade, testament to its adaptability.
Features:
The VTH, or Variable Tooth Height, boasts specially tempered M-42 cobalt ground teeth.
The blade's variable height and set promote a fast, pulsating cutting action, distinct from many others in the market.
This blade's tooth geometry is specifically designed and ground to enhance its cutting abilities.
Benefits:
The Q601 offers rapid cutting, particularly on alloy and other challenging-to-cut steels.
It is known for its extended blade life, especially on steels that are difficult to cut or tend to work harden.
The blade's design ensures straight cuts, leading to fewer scrap parts, making it an excellent value for its price.
In a demonstration, you can observe the QSaw Q601 VTH Plus M42 blade in action on the HEM H130HA-DC. With a feed rate of 1 ½ inch per minute and a speed of 190 ft per minute, it impressively cuts through a 7″ part in just 6 minutes.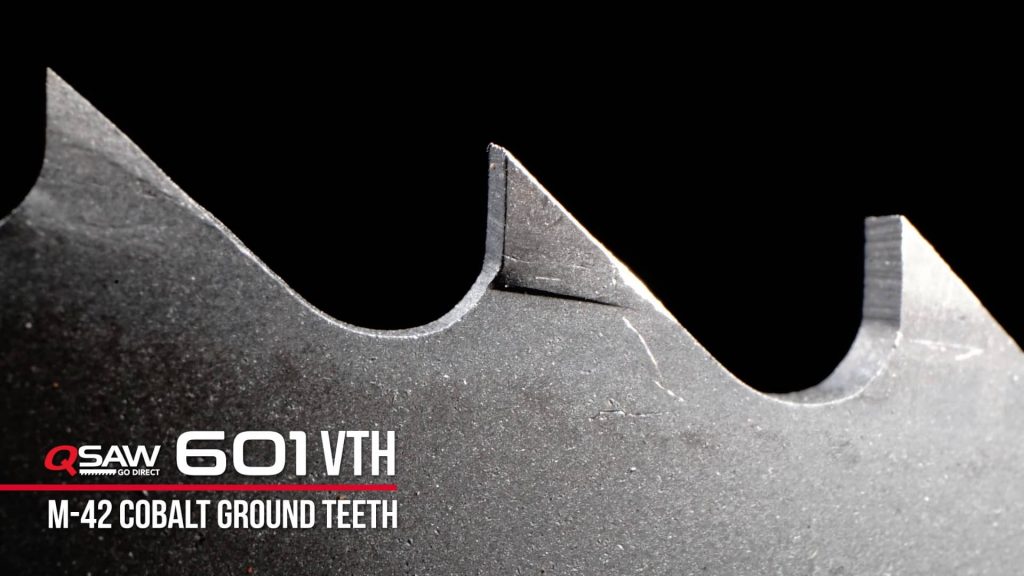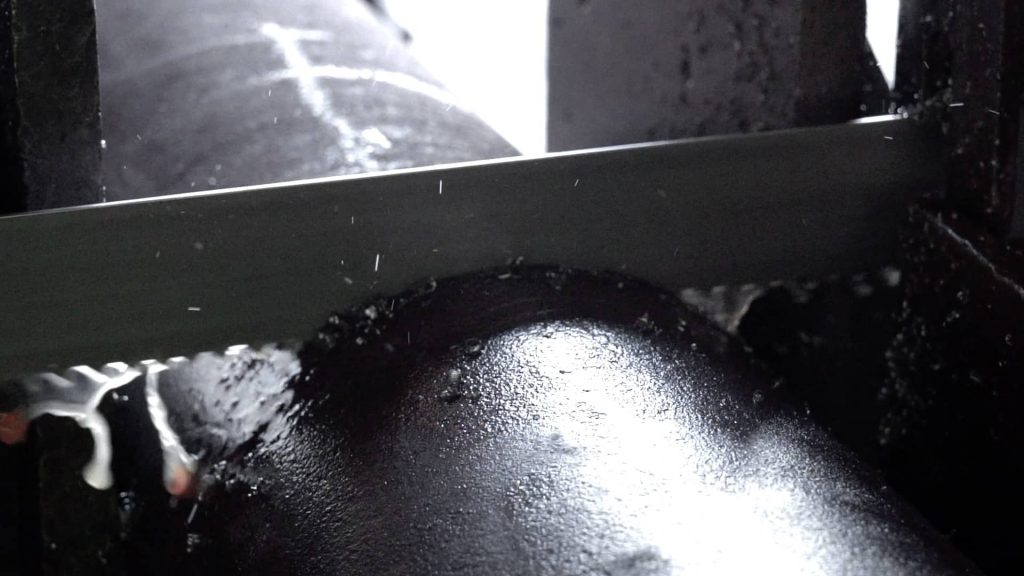 Houston Metal Sawing, Houston's Premier Steel Processing Facility
Sawblade.com is elated to collaborate with Houston Metal Sawing LLC., bringing forth unparalleled cutting solutions in Texas. With a capability to handle materials ranging from 1″ to a whopping 5ft diameter, they are truly unmatched. Their facility even boasts a 25 tons crane, ensuring heavy-duty processing without a hitch.
Houston Metal Sawing doesn't merely offer cutting solutions; they provide expertise molded from over 50 years in the business. They boast a rich legacy in offering sawing solutions, and their expansive experience lends them insights into cutting an extensive array of materials.
Houston Metal Sawing's arsenal includes more than 20 heavy-duty bandsaws with an impressive capacity of up to 60 inches. For over five decades, they've been the trusted partner for numerous clients, delivering precision cuts on various parts. Their equipment spectrum ranges from fully automatic vertical band saws to large-capacity horizontal machines, catering to diverse needs.
They offer rapid and efficient sub-contract metal cutting up to 25 tons. Their services span from billet cutting of solid bars and tubes to plate sawing and even processing castings and forgings in diverse shapes and sizes. Simply put, Houston Metal Sawing is the comprehensive solution for all metal cutting needs.