Cutting Pie Cuts For Exhaust, With Chuckee
---
In this Tech Tips video, ChuckE2009 is going to demonstrate how to make pie cuts for an exhaust pipe with the Trajan 125 from Sawblade.com.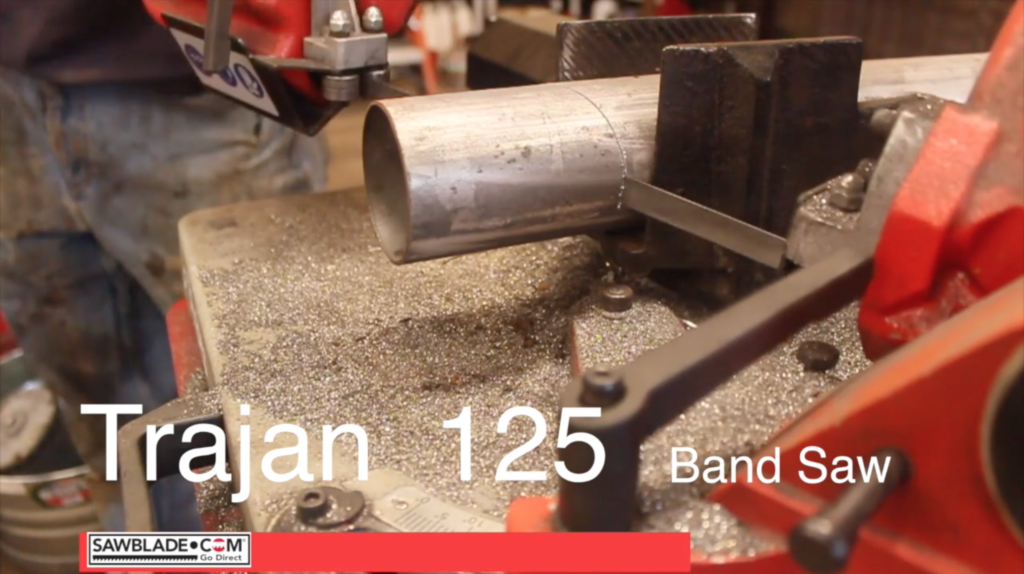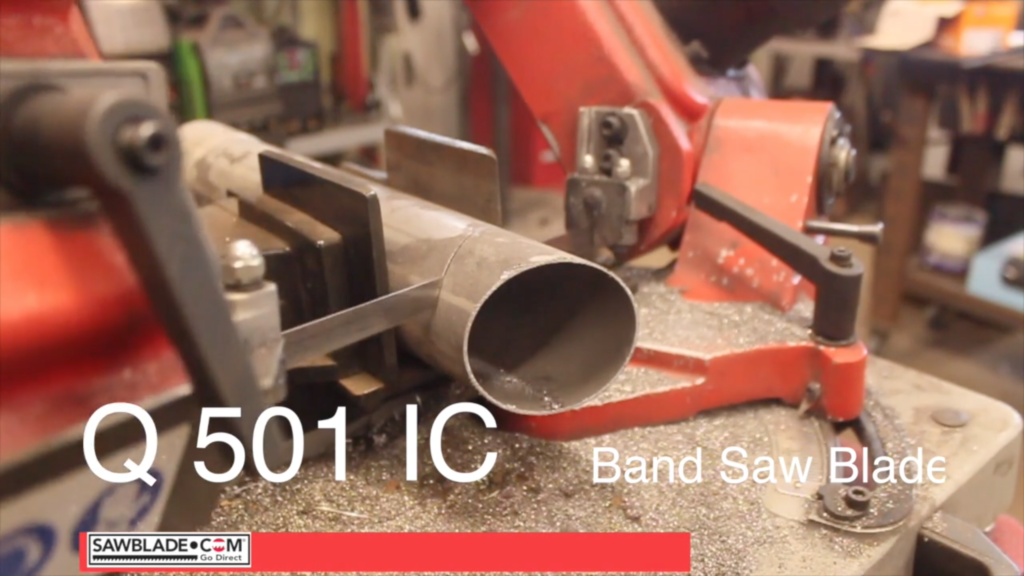 In order to achieve a 90 degree bend, Chuckee recommends making 2 cuts at a 22.5 degree angle with an angle finder.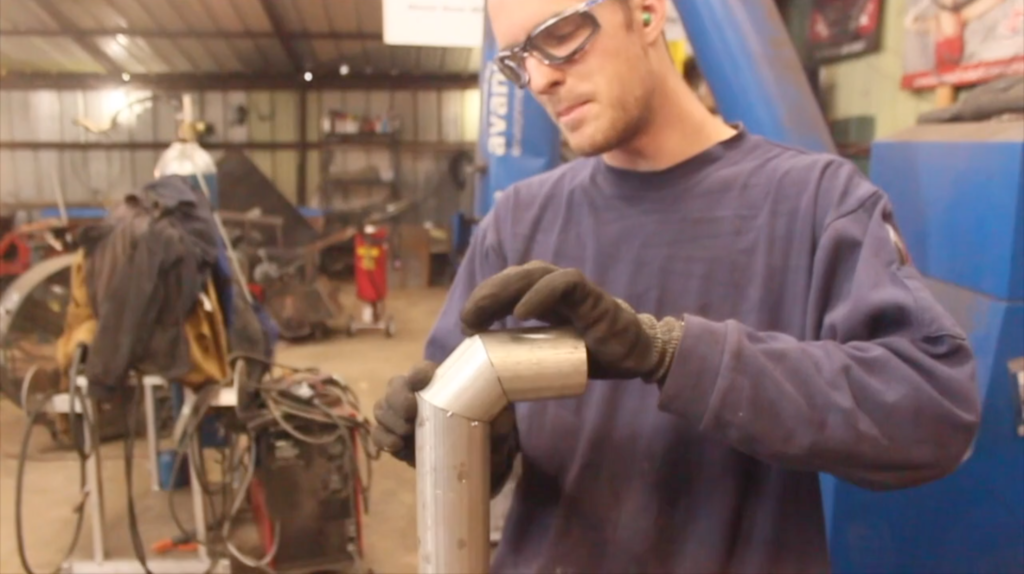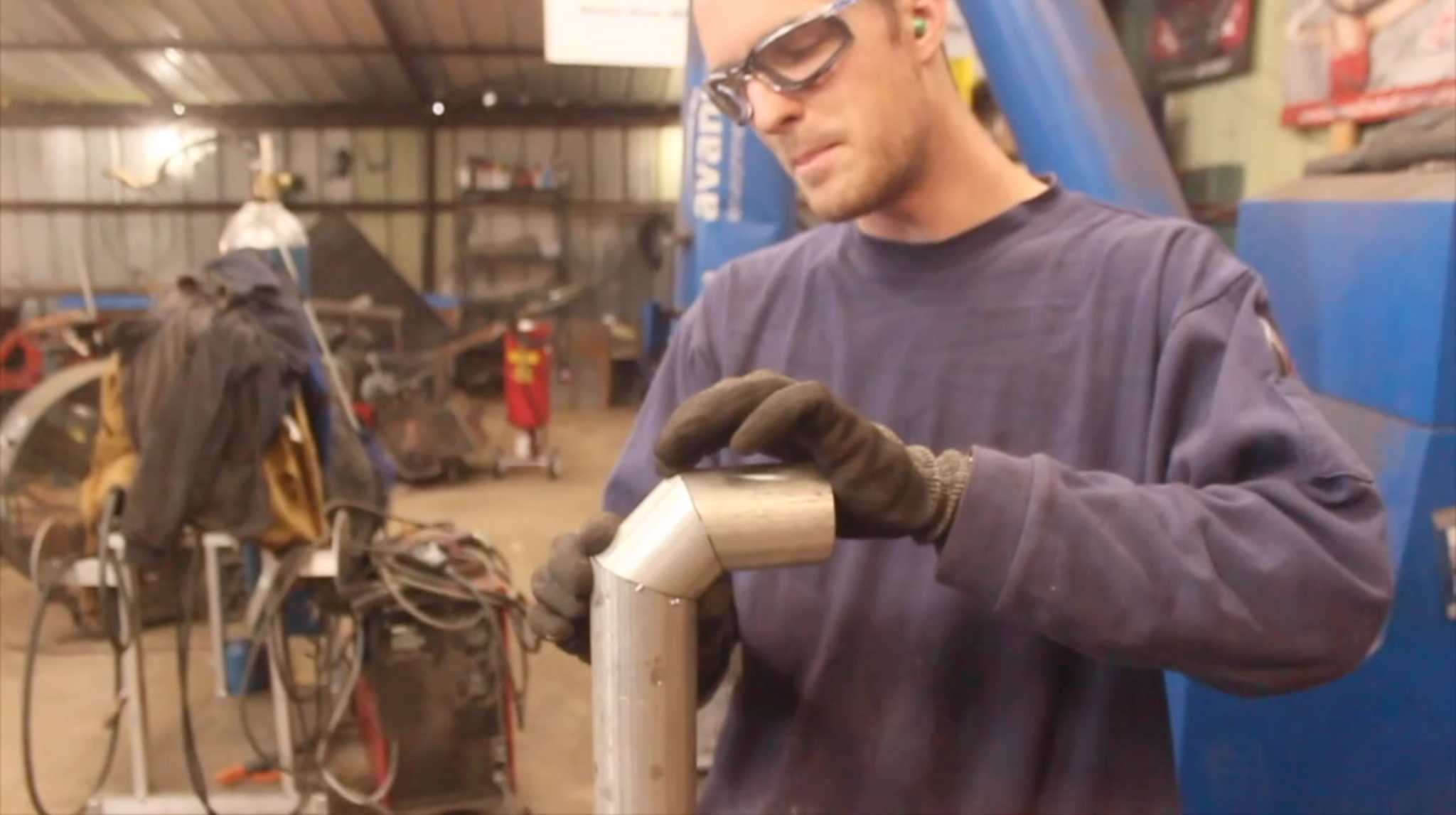 The Trajan 125 Variable Speed Portable Band Saw
This portable Trajan 125 band saw can easily be carried to your work-site. At Trajan, we understand how essential it is for metal sawing shops to take on a variety of jobs. No one should be forced to sacrifice efficiency for size. That's why we designed the Trajan 125 band saw to meet the needs of operators while they're on the go. It may be small, but this cutting machine makes quick work of a variety of applications regardless of where you use it.
Features
Cuts miters with head swivel, no need to reposition material when cutting angles
Large 0-60 degree miter scale allows you to cut accurate miters quickly and easily
Variable Speed motor allows you to cut variety of applications, from angle iron to stainless steel
Cuts without coolant and uses a standard blade length
Cast aluminum base to give increase rigidity of machine and keep weight to a minimum.
Industrial 110v single phase motor with variable blade speed controls
A snap to carry to and from the work-site, the Trajan 125 band saw was designed with an arch-blocking device for operator convenience. This feature makes the 125 band saw easy for operators to handle. Its compact design and strong, but lightweight build means operators can go mobile without compromising precise cutting capabilities.
For quick operation in the field, the Trajan 125 band saw offers simple blade tensioning. It also cuts without coolant and uses a standard blade length stop set. The sturdy 110v single phase motor comes with an electronic blade speed regulator. This saw offers powerful potential in a small package, ensuring operators don't have to compromise on quality in order to achieve rapid, accurate cuts. Whether operators are in the workhouse or on site, the Trajan 125 is an effective, hardworking saw.

For more instructional videos and tech tips go check out the hundreds of Tech Tips Videos on Sawblade.tv!