How to Properly Cut Channel Iron
---
In this tech tip video, ChuckE2009 is going to demonstrate how to properly cut a piece of channel iron. He will be working with a Trajan 125 and the Q501 IC Bandsaw blade.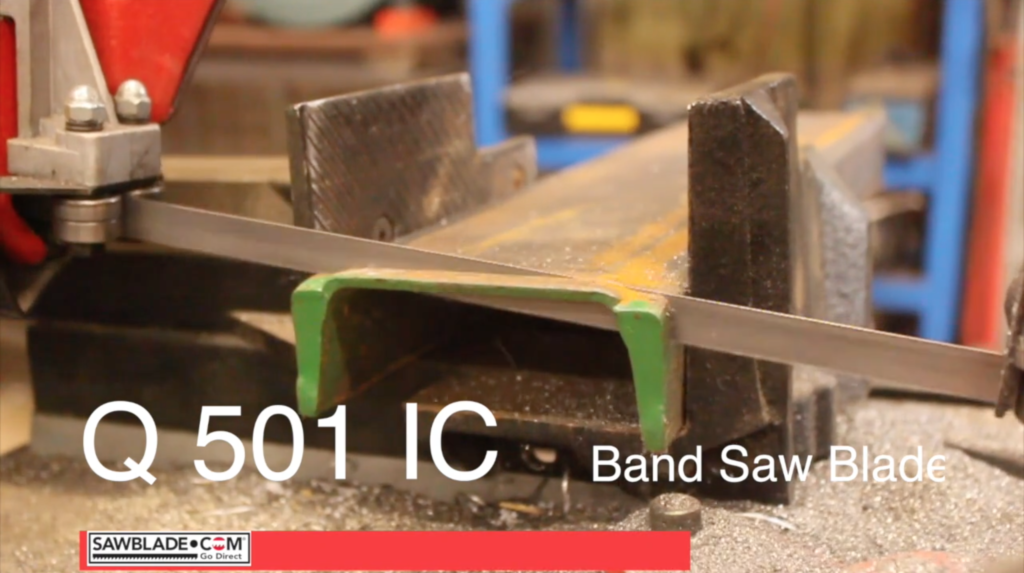 Instructions
It might be tempting to cut channel iron sideway or place it in a u-shape. These are not the most efficient and secure ways. Chuckee explains that placing your piece in an inverted u-shape will give you an easy and clean cut. The teeth from your saw will not hit your piece horizontally.
There are situations where you will have to cut your piece at an angle. Chuckee suggests placing a piece of scrap metal against it. That way your piece will be stable on your saw.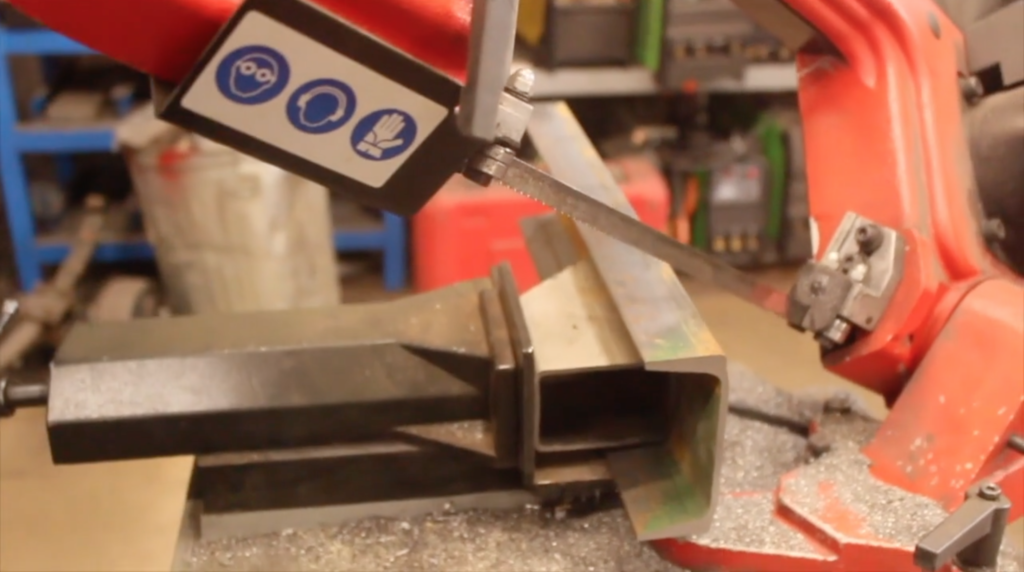 The Q™501 IC Band Saw blade
The Q™501 IC band saw blade comes highly recommended by industry experts. That's because of our proprietary heat treatment process and robust tooth design. A custom welded Q™501 IC band saw blade can handle the largest cross-section structure steel without pinching. The teeth are 8% cobalt, triple-tempered M-42 high speed steel.
The Trajan 125
This portable Trajan 125 band saw can easily be carried to your work-site. At Trajan, we understand how essential it is for metal sawing shops to take on a variety of jobs. No one should be forced to sacrifice efficiency for size. That's why we designed the Trajan 125 band saw to meet the needs of operators while they're on the go. It may be small, but this cutting machine makes quick work of a variety of applications regardless of where you use it.

For more instructional videos and tech tips go check out the hundreds of Tech Tips Videos on Sawblade.tv!
Sawblade.com is dedicated to their customers. They understand that losing even one day of productivity can have a drastic impact on a workshop. That's why Sawblade.com offers Next Day Shipment. We employ modern technology and the latest innovations in logistics methodology. That way, Sawblade.com customers can get a new saw blade or a replacement part as soon as possible.