How To Properly Flip Your Bandsaw Blade
In this Tech Tip Video, Austin Zimmerman from sawblade.com will explain what to do when the teeth of your bandsaw blade face the wrong direction.
Customers are sometimes unaware that a simple flip of the wrists will have their saw blade teeth pointing in the correct direction for their machine.
Once you watch this Tech Tip video, flipping your band saw blade is simple as a flick of a wrist!
Safety First
Before handling you blade, make sure to wear gloves and proper eye protection!
For smaller carbon blades
On smaller carbon blades, you can place your thumbs on the inside of the blade, roll your palms inwards and the blade will flick out.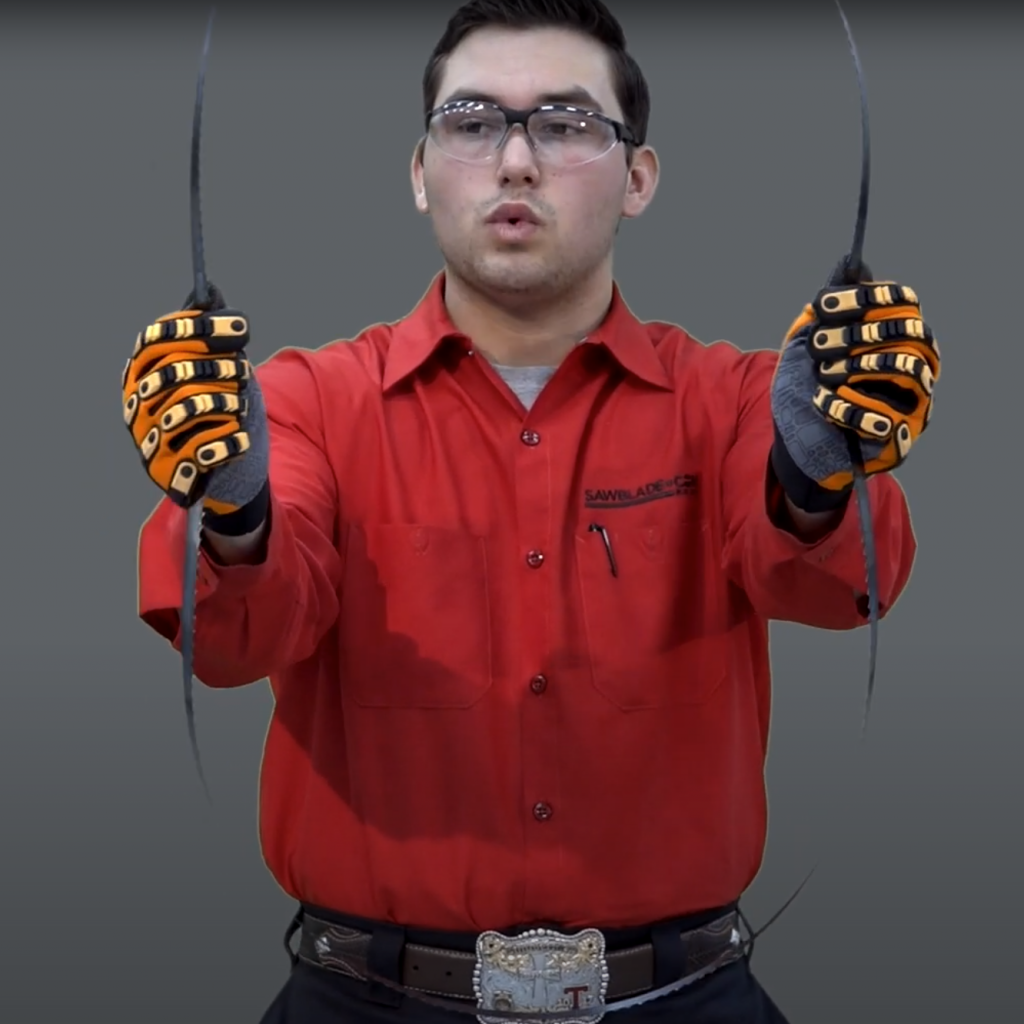 For larger bi-metal blades
On larger bi-metal blades, the process is slightly different:
Take your blade with your palm and your thumbs on the inside. With the tip of the blade, flick it and roll your palms outwards at the same time.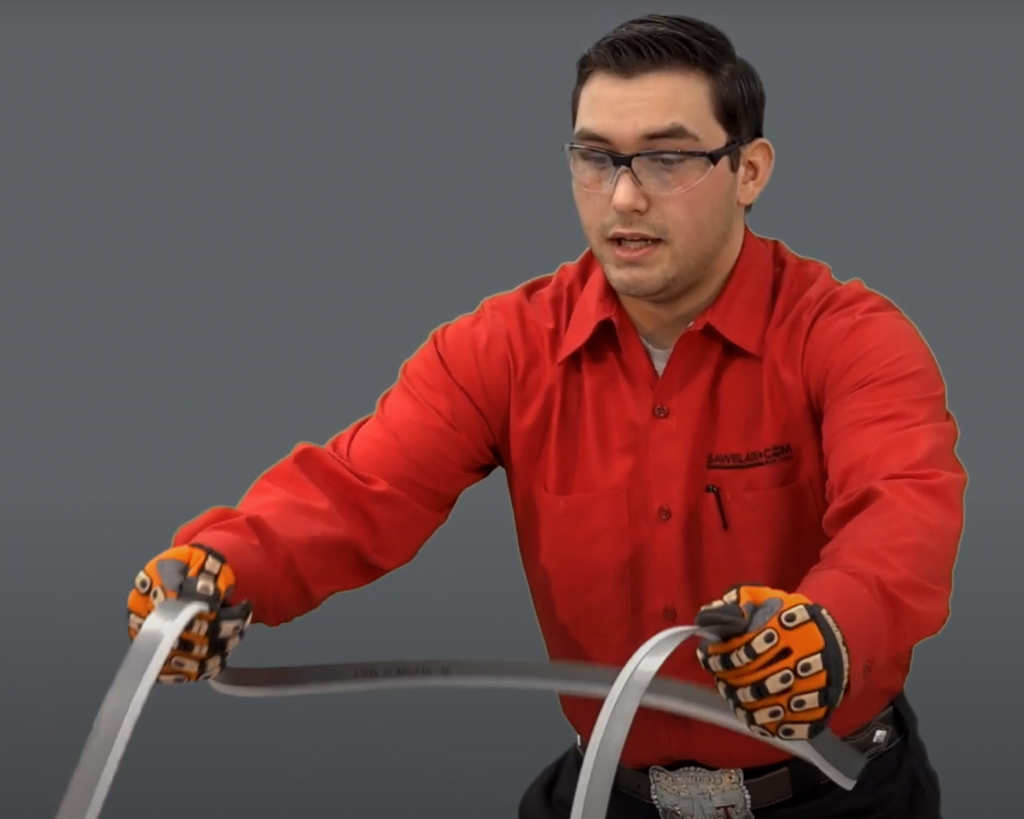 Now you know how to successfully flip your band saw blades!
The Sawblade Difference
Sawblade.com carries various sizes of bandsaw blades and 95% of orders are shipped out on the same day that they are made.