The Freud LM74 Glue Line Ripping Blade
---
In this video, Jordan discusses the benefits of Freud's LM74 Glue Line Rip Blade that is available in 8, 10, 12 and 14 inch blades.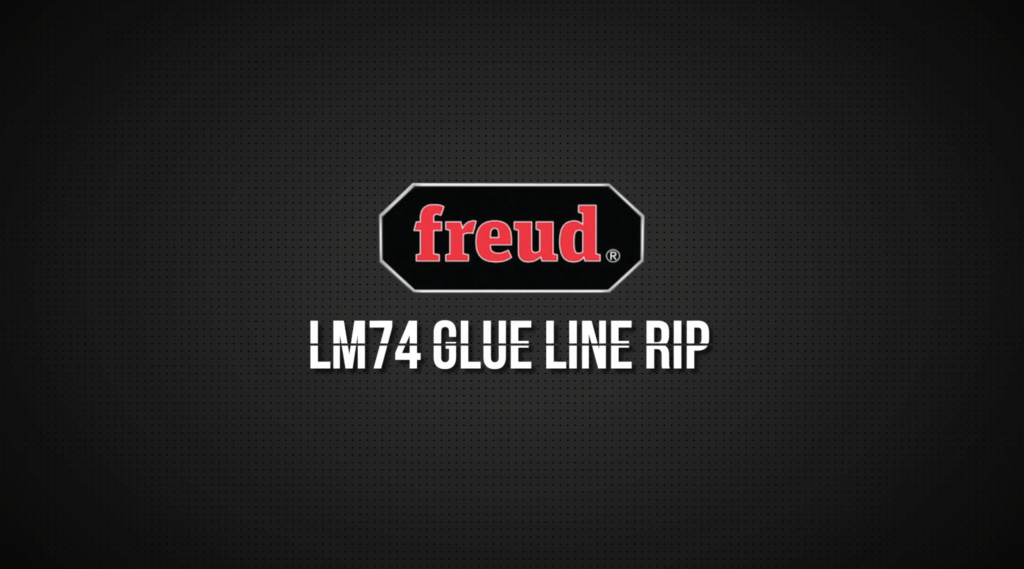 This blade allows you to rip both hard and soft woods. It has a positive hook angle for fast cutting along with a TCG Grind for a smoother glue line ready edge. It is available with a perma shield coating or silver ice coating.
Freud innovative anti-vibration technology helps absorbs vibration to stabilize the blade, resulting in a quieter smoother cut, and extended blade life.
The glue line rip blade produces extremely smooth surfaces for gluing and finish works. They require no need of sanding or jointing after the cut.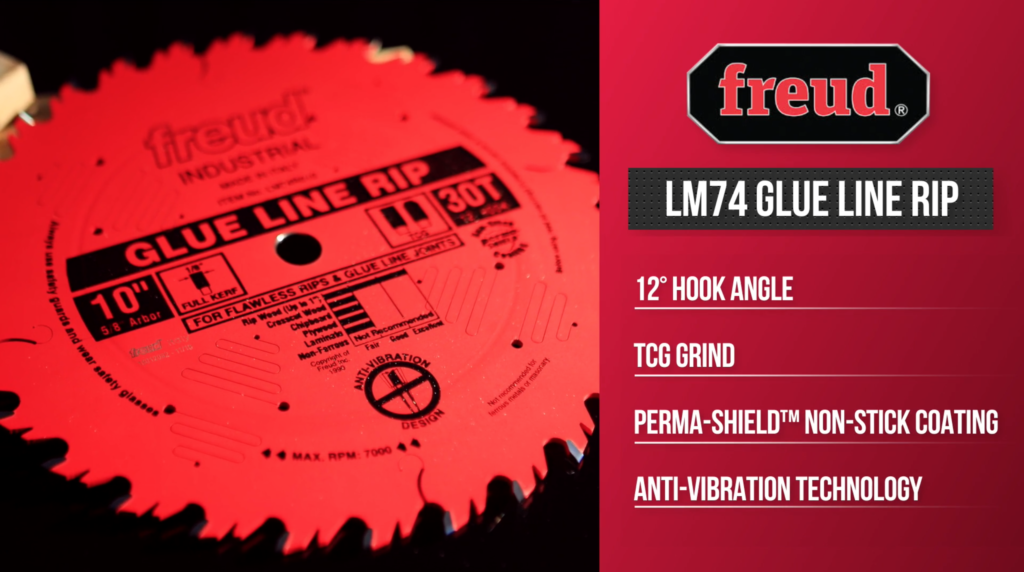 Additional features
Ideal For: Heavy Duty Glue Line Ripping Blades For Superior Finish. Depth of cut (1/8″ to 1″).
This blade's specially designed triple chip tooth design produces extremely smooth, true surfaces for gluing and finish work.
There is no need for sanding or jointing after the cut.
The ideal working range is from 1/8″ to 1″ thick.
This blade also features laser cut anti-vibration slots, practically eliminating the vibration that resonates in standard blades.
With this ultimate ripping blade, there is no need for stabilizers.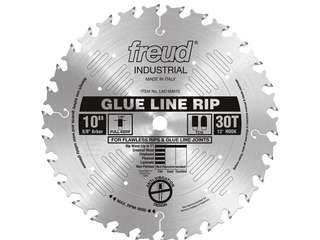 | | |
| --- | --- |
| Blade Diameter | 8, 10, 12 and 14 in |
| Blade Type | Wood Cutting Blades |
| Brand | Freud |
| Material to Cut | Ripping |
| Arbor Diameter | 0.625 in |
| Kerf | 0.118 in |
| Max RPM | 8000 |
| Number of Teeth | 30 |
| Tooth Type | TCG |
Freud industrial saw blades are carefully crafted using the best materials to provide ultimate finishes.

Sawblade.com carries an extensive inventory of Freud tools as well as a wide range of high quality sawing products.