In this video, Bill Carlton from Ekstensive Metal Works tells us how Sawblade.com's products help them build crazy custom cars.
Ekstensive Metal Works
Ekstensive Metal Works was founded in 1994 by Bill. It is one of the most respected custom fabrication and automotive design shops in Houston, Texas. They make every suspension bracket, frame bracket and full chassis in-house.
The most important tool Bill and his team use are band saws and they need them to cut right, straight, and reliable every time. That's why they trust Sawblade.com.
Watch them use the Trajan 125 and the Q501 Series Band Saw Blades at their shop in Houston, Texas.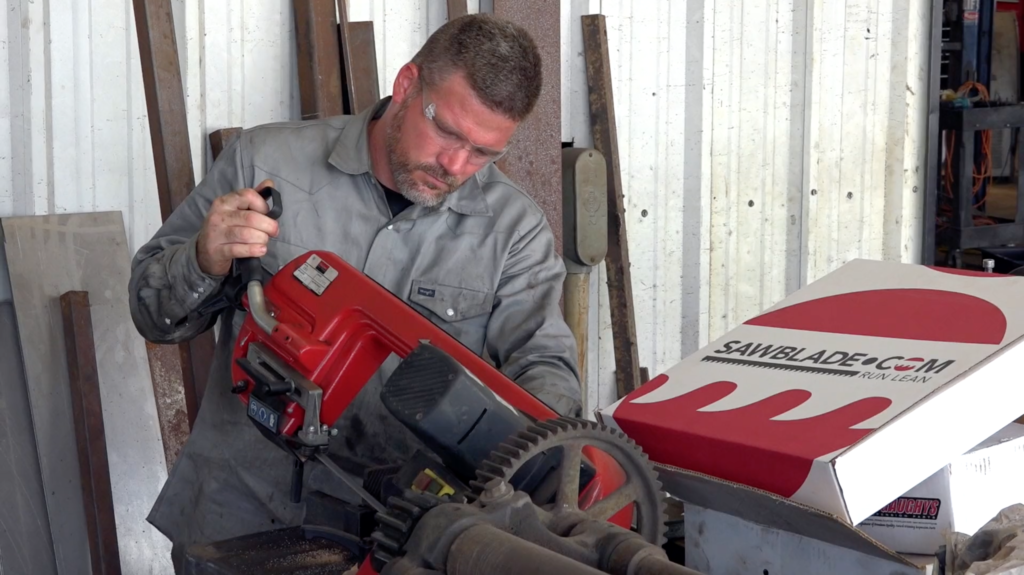 The Trajan 125 from Trajan Saw Works is a high quality, portable band saw that gives any shop years of profitability.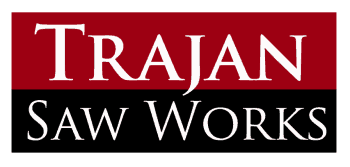 Adjustable left cutting angle from 0 to 60 degrees
Powerful 110v single phase motor with electronic blade speed regulator
Anti-reset safety function
Cut without lubrication
Designed arch-blocking device for easy handling
With standard blade and length stop set
Simplified blade tension
Easy to carry
5'8″x½" blade size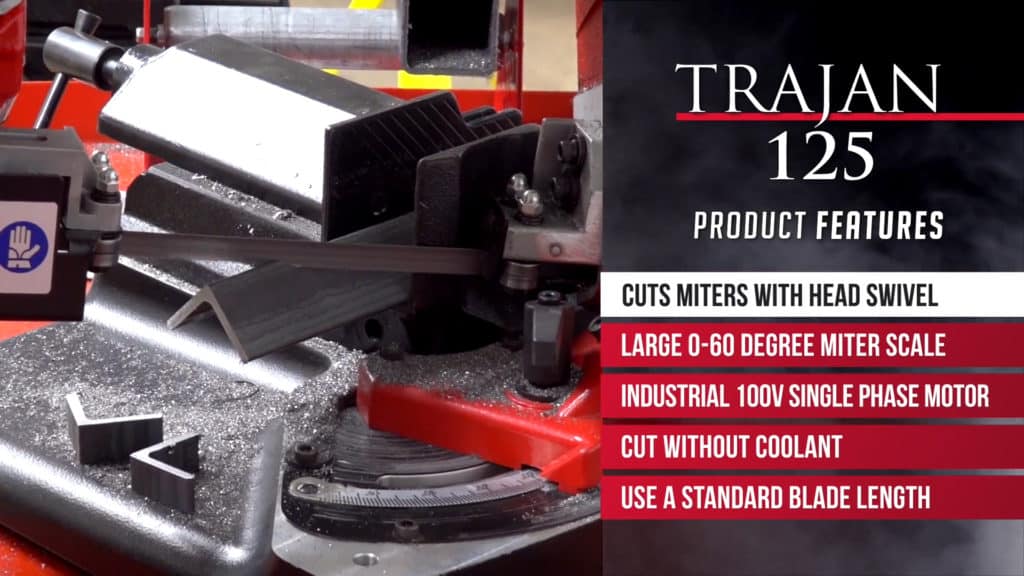 The Trajan 125 is 110 volts so it can work in any settings. It is driven by a potentiometer controlled, DC motor which allows the operator to adjust the blade speed. This feature allows the blade to run at an optimal speed, increasing blade life.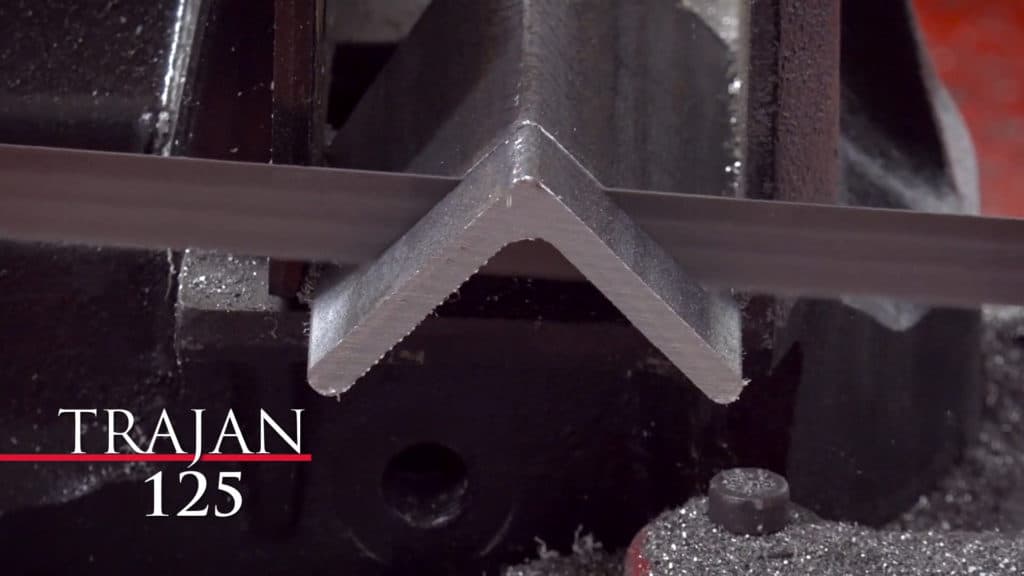 Blade Guide: Roller
Length: 4′ 8 1/2″ x 1/2
Speed: 98-262
Cut Method: Horizontal
Feed System: Manual
Miter Cut: Single 60°
Motor: 1010W
Swivel Method: Head
Voltage: 110V
Ship Wt: 48 lbs.
Trajan's complete line of band saw machines make use of the latest engineering techniques and protocols to manufacture modern, reliable and efficient band saw machines for small "job shops", fabricating shops, mid-sized company's involved in steel fabrication and production, aerospace, petroleum and the steel industry itself.
The Q© 501 Series
The IC Band Saw blades feature a unique tooth profile that prevents over-feeding and the resulting stripped teeth.
Designed exclusively for Structural Steel
Welding, Ornamental Iron and fabrication shops
For cutting of all shapes of steel
Features
Unique tooth profile that prevents over-feeding and the resulting stripped teeth
Special treatment and processing to eliminate the need of break-in cutting
Prevents tooth chipping when cutting structural steel subjected to severe vibration and noise
Benefits
The 501 Qsaw blade will out preform all other "heavy set" or structural steel band saw blades in small welding shops to large steel fabricators
The special heat treatment and processing to eliminate the need of break-in cutting
Various tooth patterns including 5/7 and 8/11 that are more suitable in for cutting structural steel
Reduced noise, longer blade life, and excellent cost per cut value makes this blade "Best in industry"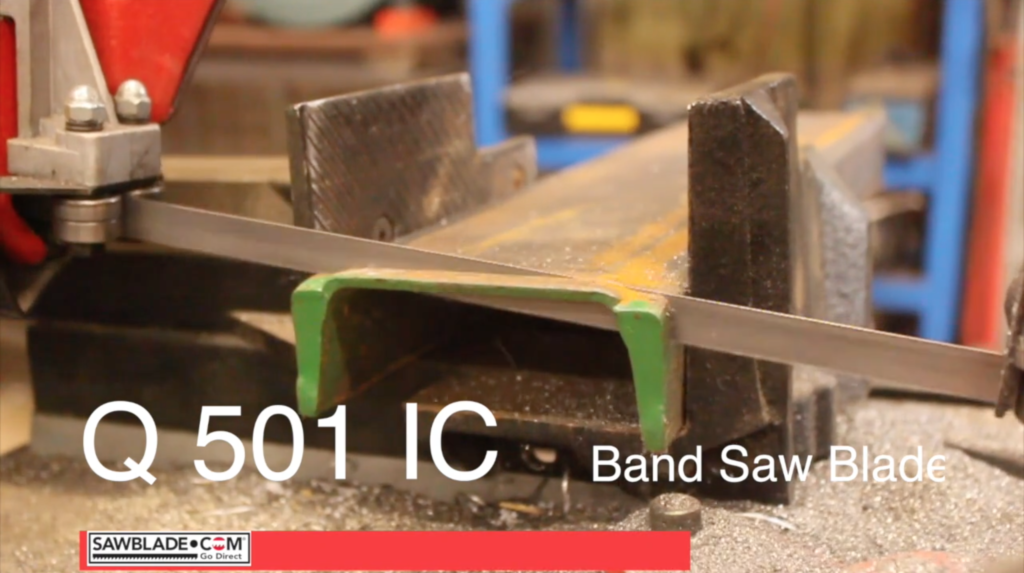 Q501 IC Wide Set Band Saw Blades for Structural Steel
Q™501 IC band saw blade comes highly recommended by industry experts. By virtue of our proprietary heat treatment process and robust tooth design, a custom welded Q™501 IC band saw blade can handle the largest cross-section structure steel without pinching. The teeth are 8% cobalt, triple-tempered M-42 high speed steel.
Each Q© 501 IC Bimetal band saw blade features a custom High Speed Steel Bi metal Blade design. It maximizes cutting performance while minimizing kerf loss, so you can cut quickly and accurately with minimal damage to your blade. These custom-welded band saw blades have a 20% longer life span than older designs of matrix bands. Look no further for a heavy-duty workhorse saw blade online.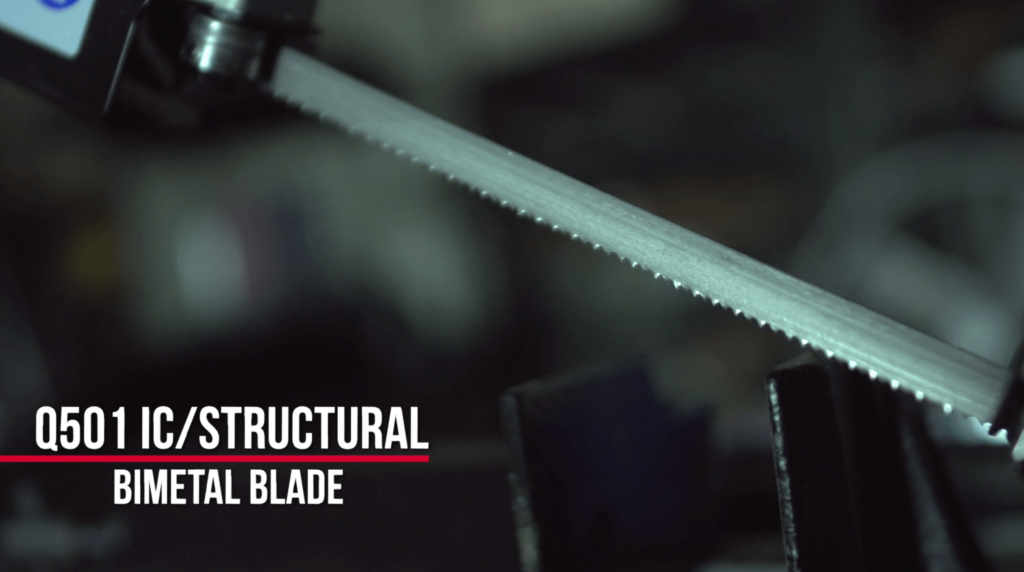 Qsaw 501 IC Structural Bimetal Blade
Starting at $19.99
Next Day Shipment: Why It Makes a Difference
Sawblade.com is dedicated to their customers. They understand that losing even one day of productivity can have a drastic impact on a workshop. That?s why Sawblade.com offers Next Day Shipment. Employing modern technology and the latest innovations in logistics methodology means that Sawblade.com customers can get a new saw blade or a replacement part as soon as possible. We asked the sales department at sawblade.com about the advantages of Next Day Shipment and why it is critical to the Sawblade.com mission.
Why Next Day?
Next Day Shipment can present some logistical hurdles. That is why not all industrial band saw suppliers offer it. As it is, many other suppliers take up to five days deliver their products. One of the Salesmen explained that since many employees at Sawblade.com have experience in machining and production, they understand the impact a five-day delay can have on a shop, especially if margins get very thin. As long as you order before 3 PM, then Sawblade.com will Ship your blades the next day. If you place an order after 3 PM then your order will be processed first thing in the morning and out the next business day.
No Extra Fees
There are no hidden fees for Sawblade.com's Next Day Shipment, Only their standard shipping fee applies. Other suppliers may charge extra for quicker delivery. Amazon Prime, for example, requires a membership to get free two-day shipping and even more money on top of that if you need your package the next day. Additionally, you can always reach out to the knowledgeable Sawblade.com sales staff with questions. They are more than capable of fixing a variety of problems that may arise with the delivery. In fact, you can ask them any saw-related question you may have.
If you are looking for a company that aims to give their costumers the best for their money, it is hard to find a better deal than Sawblade.com. Contact Sawblade.com today if you are looking for a new saw, saw blade, or replacement part.