Tensioning Mechanisms in a Vertical Bandsaw
---
In this video you are going to learn about the different parts of the tensioning mechanisms in a vertical bandsaw.
First, this machine is installed with a ratchet rod instead of the original threaded rod, making adjustments quick and easy.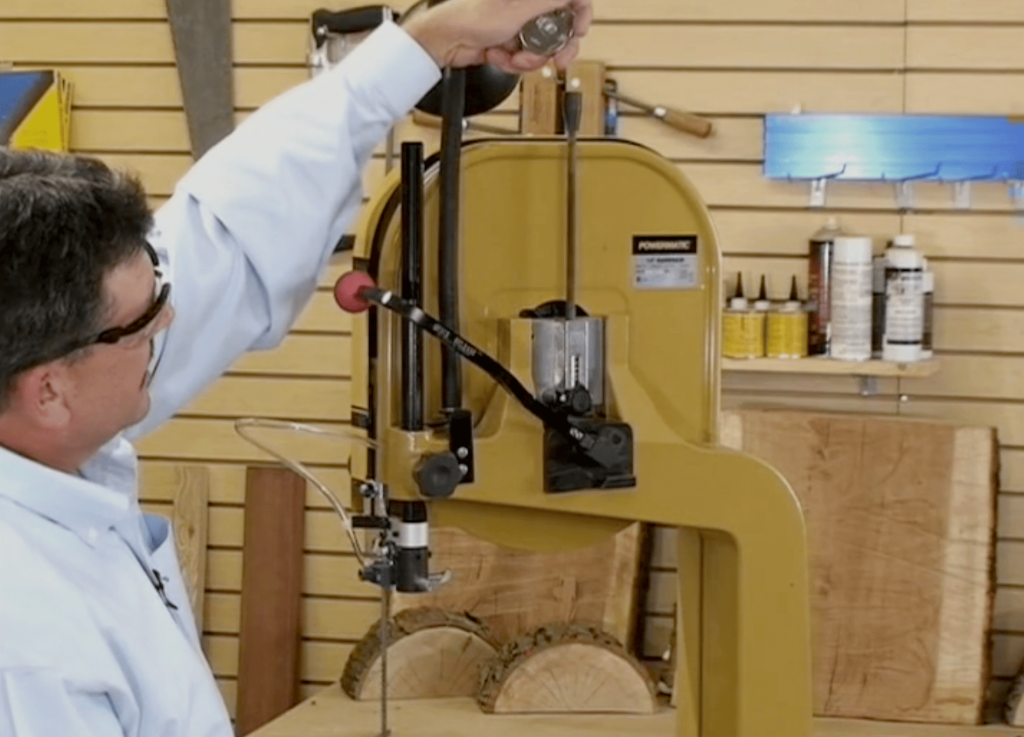 Inside of the knob is a ratchet mechanism that has a tiny flip lever and reverses the drive direction similar to a socket wrench. Once the nut and rod are installed, loosening or tightening your blade is fast and simple.
Note how the machine in the video is also upgraded with a quick release mechanism. This is easy to install in just a minute and all the installation hardware is provided. This product is made with high quality components and solid steel construction. The quick release can be used on 1/8″ to 3/4″ blades and relieves tension quickly to prolong blade life and saw life as well as to prevent damaging the tire.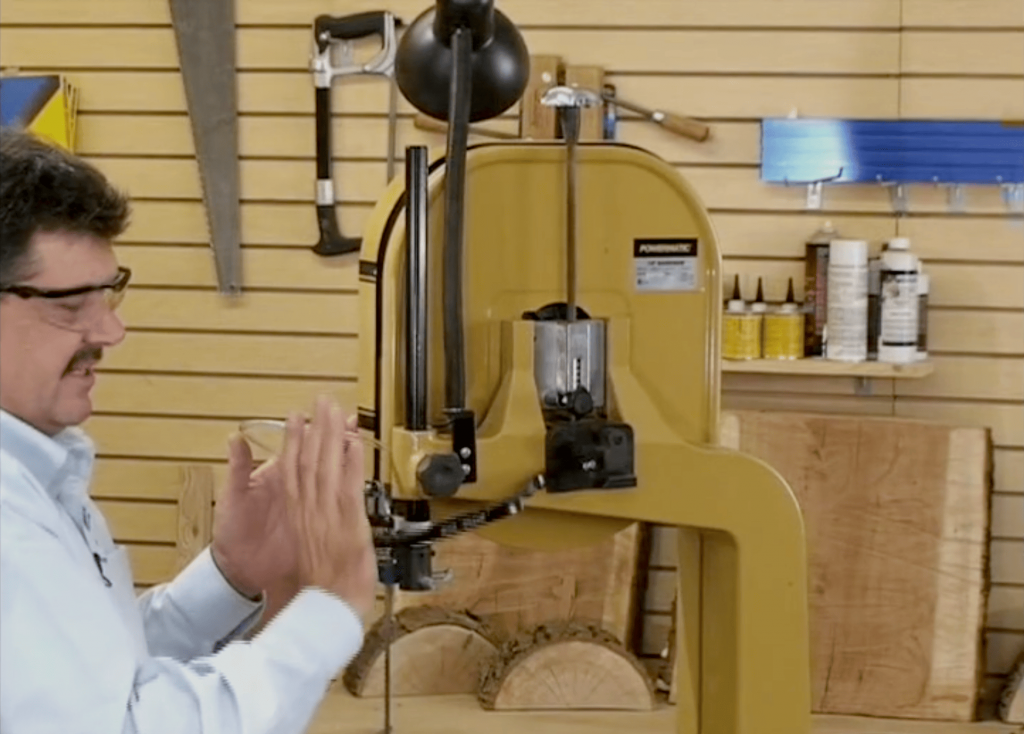 The tensioning mechanism is a convenience tool for woodworkers who need fast access to their blade.
For more informational videos, log onto sawblade.tv to checkout other videos as well as see our sponsored sprint car or pro pulling tractor in action.
For more videos from Sawblade.com: https://www.youtube.com/c/Sawblade/
For more training videos: https://sawblade.tv
And as always, don't forget to:
Follow Sawblade.com on Instagram
Follow Sawblade.com on Twitter