The QSaw Q200140 Pallet Dismantling Saw Blade
---
In this video, Jordan from Sawblade.com discusses the features of the Qsaw 20 Inch 40 Tooth Pallet Dismantling Circular Blade.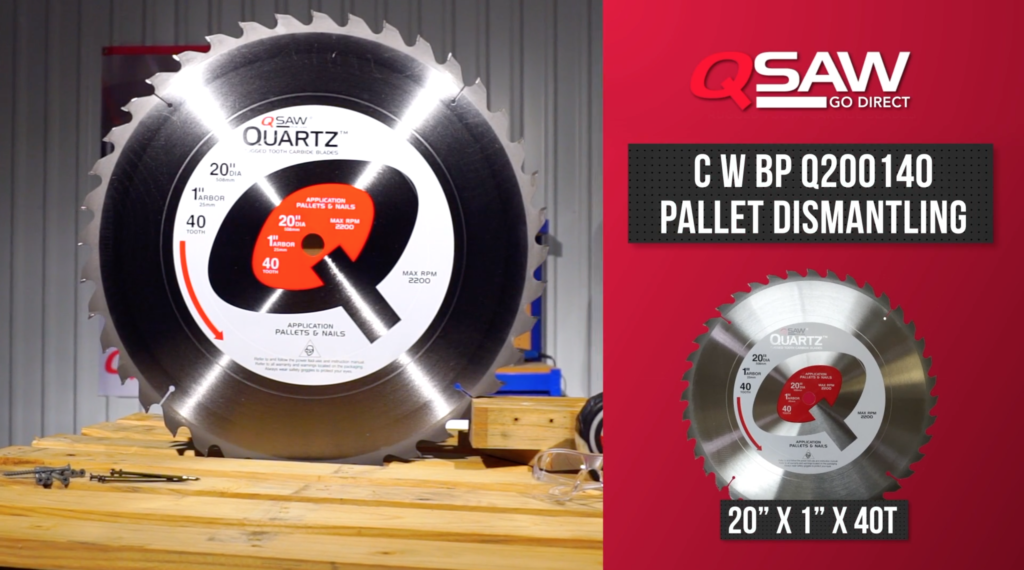 The QSaw Blade for Wood Pallet Dismantling series was designed with durability in mind for the rugged high production cutting in the pallet recycling industry.
Our 20-inch 40 tooth pallet blade features premium grade carbide with an ATB grind to allow for reduced snagging and fast efficient rips through hard and soft wood.
It also features industrial brazing that creates an extra durable bond between the teeth and body of the blade.
The 20-inch 40 tooth pallet blade is ideal for high production cutting and fast feed rates in a variety of hard and soft woods.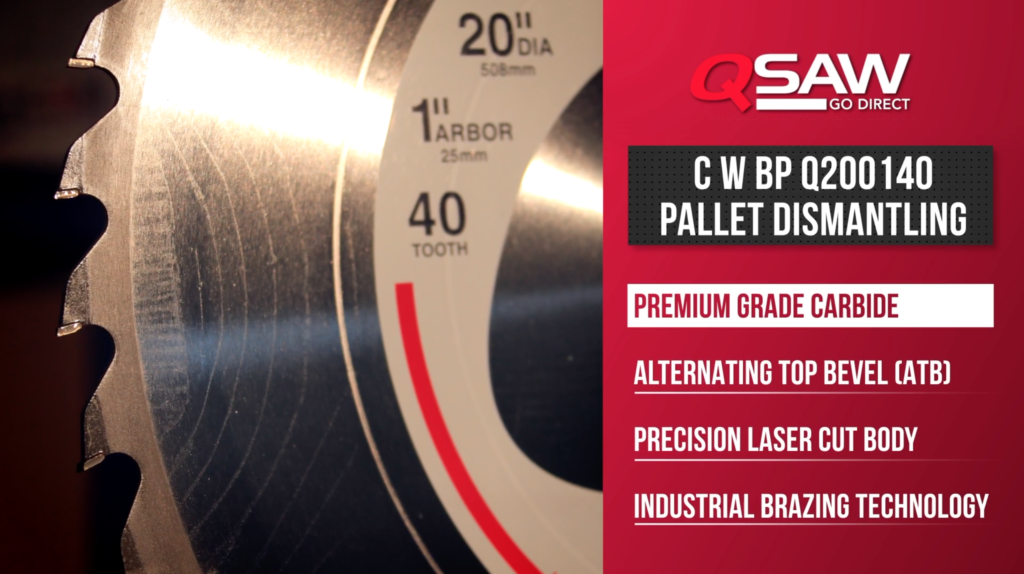 Additional features
Laser cut bodies which have less distortion than stamped blades. Less distortion means truer rotating blade with less wobble producing straighter cuts.
Superior Triple Chip ground teeth excels in a wide range of woodworking applications.
QSaw blades incorporate industrial brazing technology, which creates an extra durable bond between the teeth and body.
Premium grade carbide teeth for long life.
QSaw offers a wide range of blades for many different applications.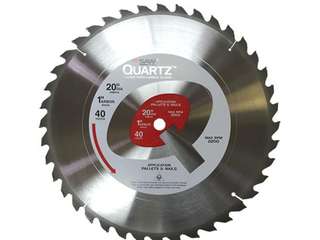 | | |
| --- | --- |
| Blade Diameter | 20 in |
| Blade Type | Wood Cutting Blades |
| Brand | Qsaw |
| Material to Cut | Pallet Dismantler |
| Arbor Diameter | 1 in |
| Kerf | 0.17 |
| Max RPM | 2200 |
| Number of Teeth | 40 |
| Tooth Type | Carbide |
"Our Qsaw blades produce cleaner cuts because of their laser cut bodies rather than stamped which results in less distortion delivering a truer, square blade."

Sawblade.com has an extensive line of sawing products from band saw blades, circular blades, coolant, and replacement parts.